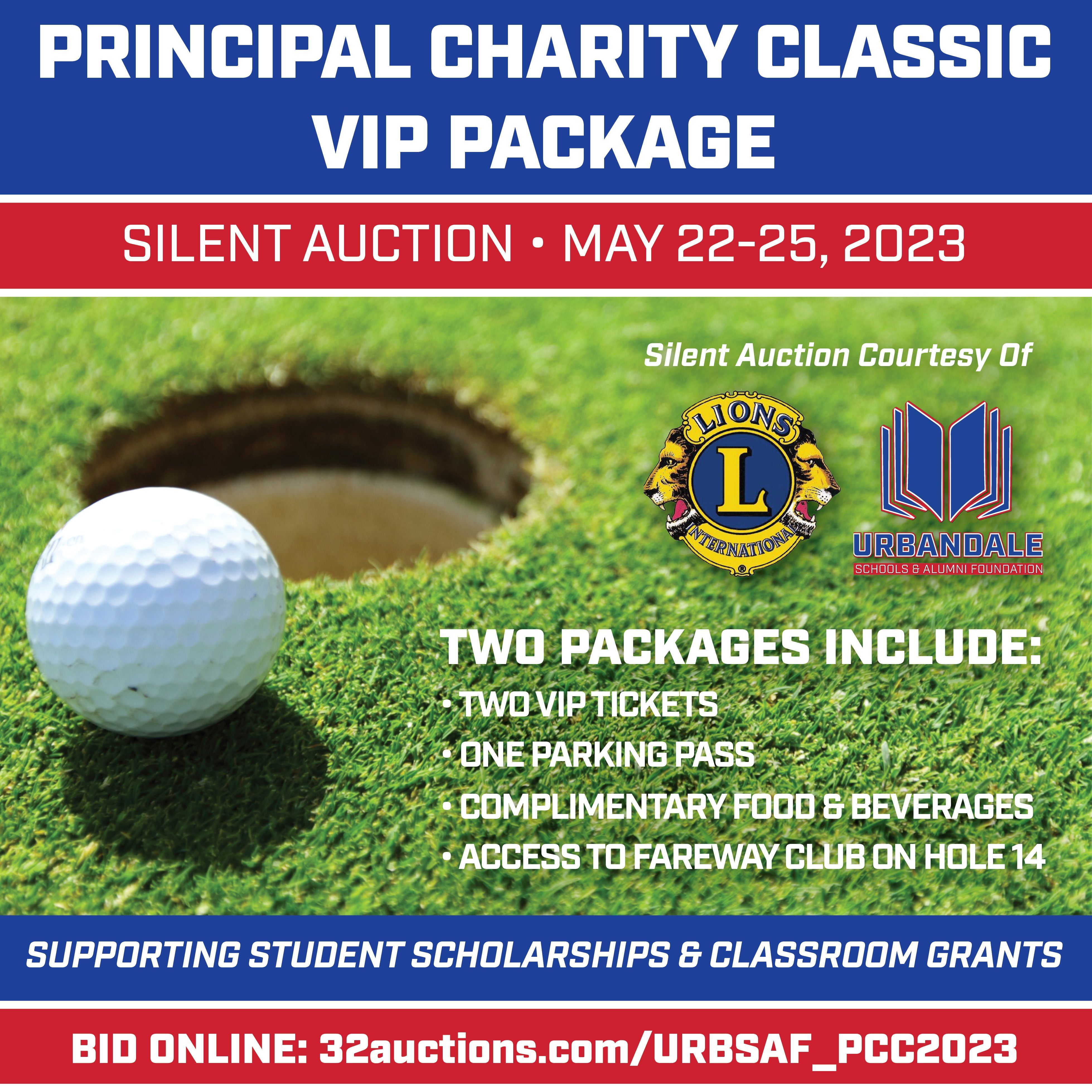 Thanks to Jim Epstein and the Urbandale Lions Club, the Urbandale Schools and Alumni Foundation received a donation of Principal Charity Classic VIP tickets and parking passes for Sunday, June 4, 2023. These were donated in support of our Urbandale Schools and Alumni Foundation Golf Tournament, which is Monday, June 26, at Hyperion Field Club.
The winning bids from this auction will go directly toward our organization's mission to raise money for student scholarships and classroom grants throughout the Urbandale Community School District.
The two packages include:
Two VIP Tickets
One Parking Pass
Complimentary Food and Beverages
Access to the Fareway Club on Hole 14
FACE VALUE OF 1 PACKAGE: $565
The auction will run from Monday, May 22-Thursday, May 25. The winners will receive the tickets and parking passes electronically via email on Friday, May 26.
Let the bidding begin, and thank you for your support!