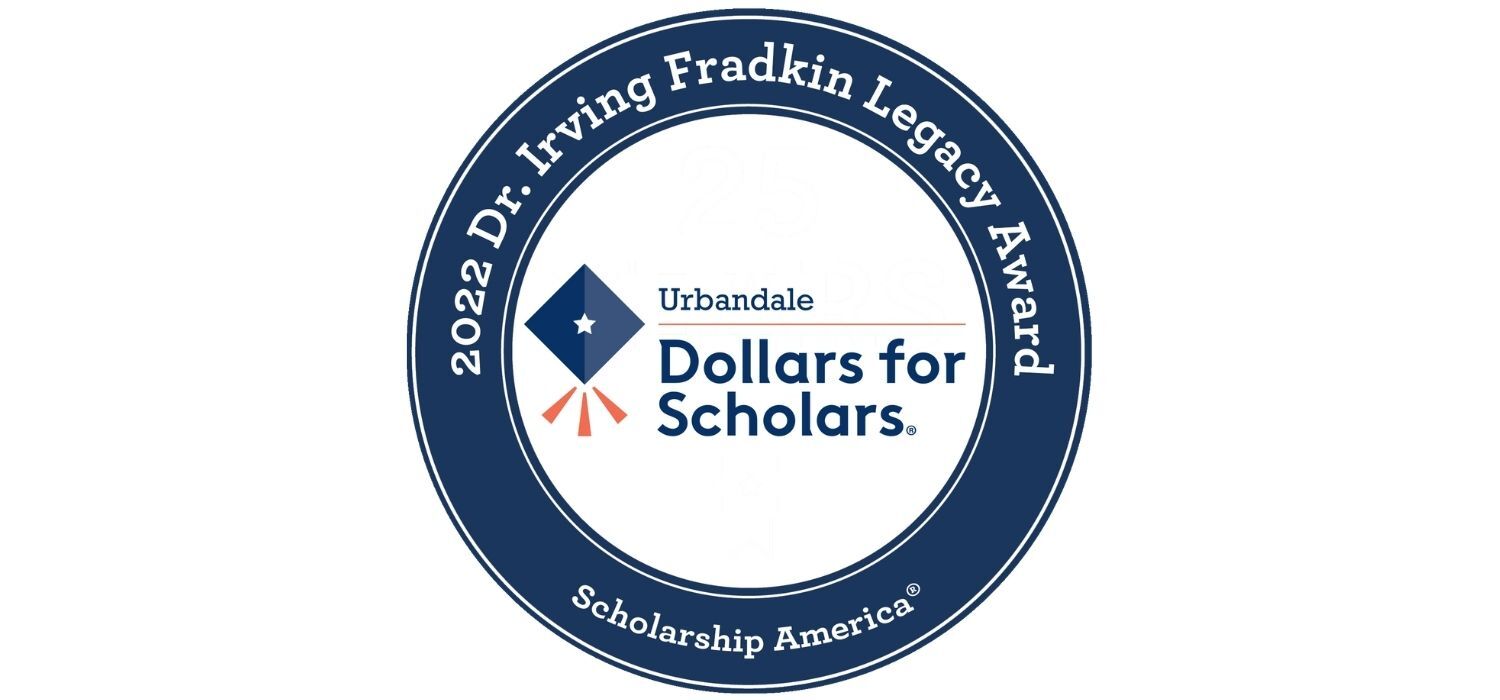 The Urbandale Dollars for Scholars is thrilled to announce it has been awarded a 2022 Dr. Irving Fradkin Legacy Impactful Scholarship Award from Scholarship America!
This award, totaling $2,500, will be utilized to supplement need-based scholarships to provide up to five, Class of 2023 Urbandale High School graduating seniors with $1,000 scholarships to help reduce barriers to a high-quality college education. Urbandale Dollars for Scholars, part of the Urbandale Schools and Alumni Foundation (URBSAF), was one of four affiliates selected nationally for the award.
Urbandale Dollars for Scholars was selected for the award after meeting award criteria, including having detailed plans to initiate or expand their program to include need-based scholarships. The awards were given to the nominated Dollars for Scholars that best exemplified two vital principles on behalf of students: 
Delivering impactful student support 
Building and expanding community partnerships
Scholarship America, the nation's largest provider of private scholarships, created the Dr. Irving Fradkin Legacy Awards to give outstanding Dollars for Scholars more opportunity to provide impactful scholarships and support for students, honoring their founder's bold vision for a community to join together to help fund local scholarships so every student in the community could attend college.
As a community network of Scholarship America, Urbandale Dollars for Scholars will be able
to provide Urbandale students greater access to private scholarships.
About Urbandale Schools and Alumni Foundation
The Urbandale Schools and Alumni Foundation, formerly known as the Urbandale Education Foundation, is in the unique position to provide support for Urbandale schools, award scholarships to Urbandale High School graduates and connect Urbandale alumni through the merger and partnership of three organizations: URBSAF, Urbandale Dollars for Scholars and Urbandale Alumni Association. To learn more about how you can become involved and make a positive difference for Urbandale students, educators, schools and the vitality of the Urbandale community, or to make a tax-deductible contribution, visit: URBSAF.org, Facebook and Twitter.