2022 U-Fest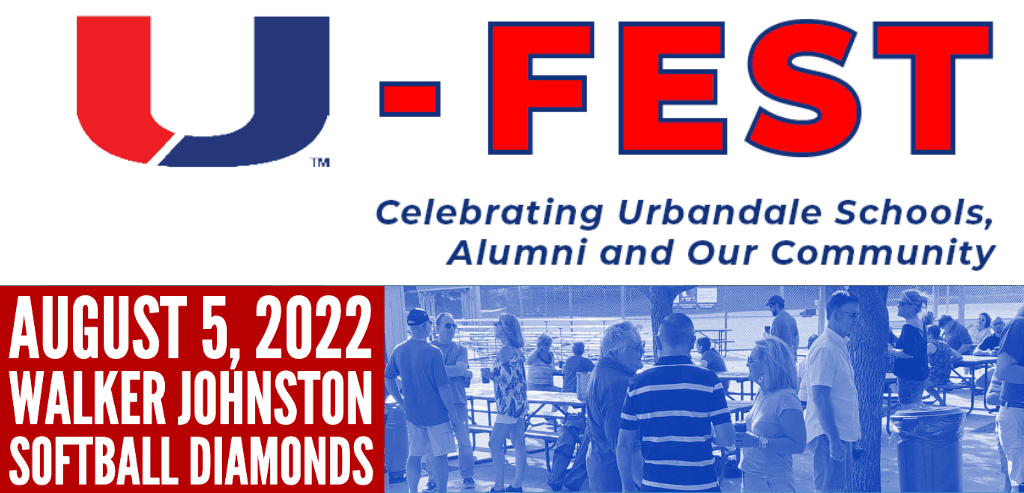 Welcome! The Third Annual U-Fest is slated to take place on Friday, Aug. 5, from 4:30 to 9:30 p.m. at Walker Johnston Softball Diamonds. U-Fest is a fun, festive, family-friendly event featuring food trucks, bounce houses, beverages (alcoholic and non-alcoholic), and live music performed by Faculty Lounge. Entry fee is $10 for adults and $3 for individuals age 13-18. Children 12 and younger will receive free entrance. Entrance fee will include one drink ticket.
All proceeds will be for student scholarships and classroom grants. At last year's U-Fest, roughly $5,000 was raised as part of the $16,000 awarded for classroom grants for Urbandale educators and $26,000 for scholarships for Urbandale students.
"We are looking forward to hosting another festive U-Fest event in support of our mission to enhance educational opportunities for Urbandale Community School District students, teachers and staff," said Meribeth Haynes, president of the Urbandale Education Foundation and co-chair of Urbandale Alumni Association. "U-Fest is a great opportunity for the community to enjoy a casual social environment together and alumni to reconnect."
Urbandale Alumni: Host Your Class Reunion At U-Fest
Are you planning an Urbandale class reunion this year? Do you belong to a group that would like to plan a gathering? Then consider hosting your gathering at U-Fest!
Last year, six classes kicked off their reunion weekends at U-Fest. If you are interested in learning more about this opportunity, please contact Jenny DeCarlo Hess at jennydecarlohess@gmail.com.
Sponsorship Opportunities
If you would like to sponsor U-Fest, please complete the form below. Upon submitting the form, you will be redirected to PayPal for payment; you may pay with a credit card or your PayPal account (note: you do not need to have a PayPal account in order to submit payment online).
If you'd like to pay by check, you're welcome to mail your payment, with sponsorship level noted, to the following address:
Urbandale Education Foundation
33111 100th St., PO Box 42513
Urbandale, IA 50323
Attn: U-Fest
For more information about sponsorship opportunities, please contact Aaron Young at younga@urbandaleeducationfoundation.com.