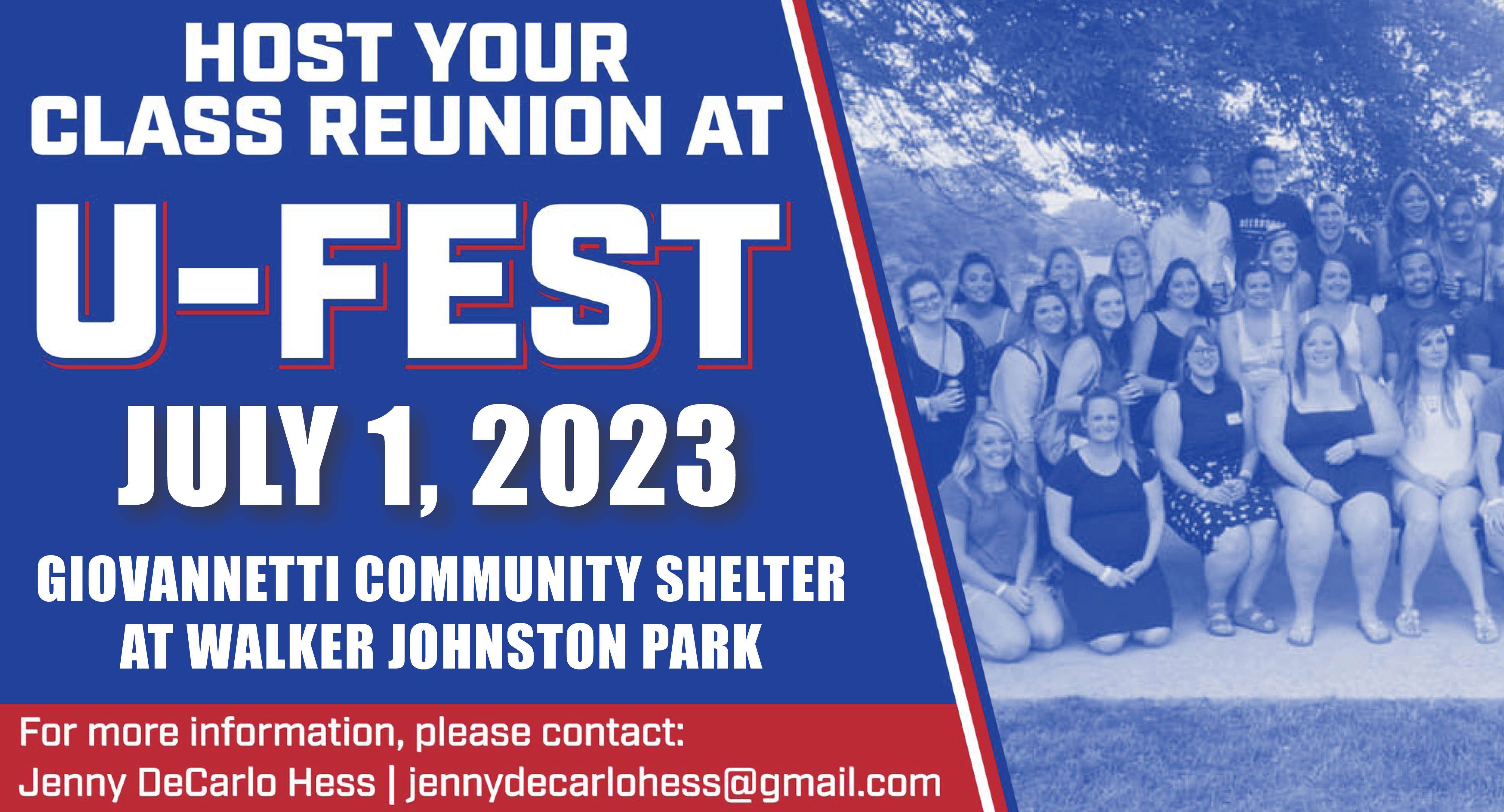 Are you planning an Urbandale class reunion this summer? Do you belong to a group that would like to plan a gathering? We'd love to have you at U-Fest — the Urbandale Schools and Alumni Foundation's annual summer fundraiser — on Saturday, July 1, 2023 at the Giovannetti Community Shelter at Walker Johnston Park!
Last year, four classes reunited and celebrated at U-Fest as we raised funds toward our organization's mission to support student scholarships and classroom grants for the Urbandale Community School District. This fun, festive, family-friendly event consists of live music, food, drinks and prizes!

If you are interested in learning more about U-Fest or wanting to reserve a spot for your class, please contact Jenny DeCarlo Hess at jennydecarlohess@gmail.com.
Please note that planning for this year's U-Fest is ongoing. Check the official event website often for updates and new information as the event draws closer.