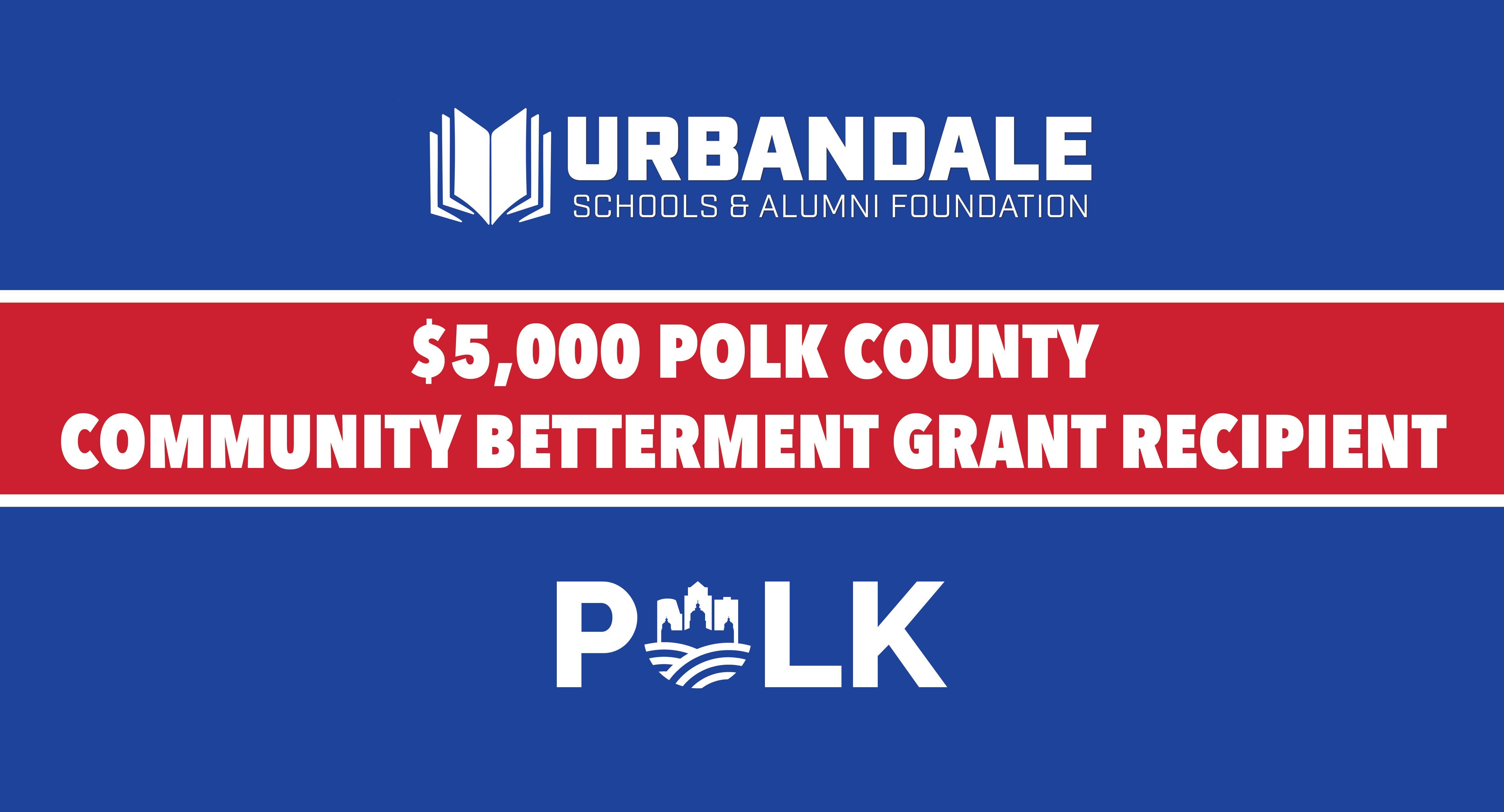 The Urbandale Schools and Alumni Foundation is excited to announce it has been awarded a $5,000 Polk County Community Betterment Grant. In partnership with Prairie Meadows, the Polk County Community Betterment Grant program provides local nonprofits, such as URBSAF, with supplemental funding to further their mission to improve our community.
URBSAF will use the grant funding in its Making A Difference Grant program that supports Urbandale Community School District educators and students by funding projects and initiatives which would otherwise be unavailable. The program works to "bring learning to life" for Urbandale students, and educators apply for the program in September and funding announcements are made in November.
URBSAF is honored to have received a Polk County Community Betterment Grant, and we extend our gratitude to the Polk County Board of Supervisors!